Started Loosing Hair

Hair Getting Thin

Need More Bounce In Hair

Wanted To Improve Hair Texture (Silky Hair)
Sun is Light. Light is Energy and Energy is Life – the basic substance of our being. It activates all essential functions in our body. The healing power of light has been used since ages for therapy purposes. Today – a new type of treatment with light is highly used in all over the world as one of the best solution of hair loss problems.
If you're interested in a natural method of treatment which cures: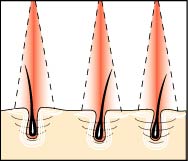 Stop Hair Loss

Remove Dandruff

Avoid your skin dry Scalp

Greasy Hair

Damaged Hair Structure

Scalp Irritation
 …and ensures:
Permanent waves receive more bounce Coloring and tinting have more brilliance. All hair cosmetic products are drawn in more easily and intensively at least 80% new growth. 
Which:
Increases blood circulation

Stimulates cellular metabolism

Increases antibody formation

Increases specific enzymes

Raises ATP formation by approx. 150%

Increases lymph outflow

Increases tensile strength

Increases number of collagen fibers

Marked increase of RNA, DNA and protein
This  means that with all major regulatory processes, there is scientifically proven stimulation by the laser.
If YOU ANSWERED Yes to anyone of these then…
The Invision MKW- Laser system maybe the solution for your problem.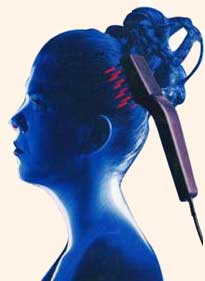 Irradiation with Laser Light
Significantly increases the energy household of cells Accelerates the self-healing mechanism of tissue Results in increased discharging of toxic materials Increases the circulation in the treated tissue, thus supporting therapy Also increases production of collagen, a material extremely
important for skin tension
What is Laser?
Laser is a high-energy source of light

Formulated by Albert Einstein in 1917 but first time presented in 1969

Amongst other fields, Laser has been used extensively in medicinal and cosmetic fields as well

In cosmetics studios, MKW laser systems are mostly used

Soft laser  use stimulates cells and tissues and provides lasting cosmetic effect
What is the effect of Laser Light?
Energy household of cells is significantly increased

Self healing mechanism of tissue is accelerated 

Toxic materials are discharged

Circulation of blood in the treated tissue is stimulated
When is Laser Treatment recommended?
Laser treatment has provided astonishing results in treating hair restoration problems and new growth is achieved within weeks.
How does Laser Therapy function?
It works directly on the problem zone and indirectly on the entire regeneration process.
Treatment can be carried out without problem on all parts of the body.
Why German Laser Technology is the safest?
Germany a 'medicinal device decree' (MedGV) has been in force since January 1, 1986. Laser units may only be used for medicinal purposes if their construction has been approved. Only then may they be sold. Laser manufacturers must provide proof of MedGV testing.
Laser manufacturers are also required by law tocarry out initial training of laser users.
Invision practitioners have been trained by the prestigious organization manufacturing these units in Germany. 
What is the duration of the Laser?
Depending upon the problem, a laser treatment takes between 20-30 minutes. Lasting, good results can be achieved by using a series of 10-15 treatments.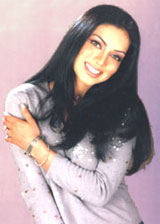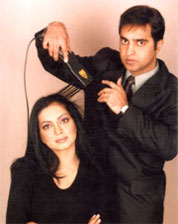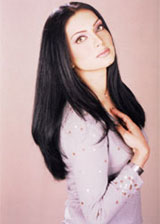 Top
Model Amna Haq Is Getting Laser Treatment By Ch. Javaid Yousaf
At Invision.