Placen formula hp :
HAIR AND SCALP TONIC LOTION
Enriched with integrated placental extracts – in particular the essential amino acids, as in the keratin are also available (without estrogen and progesterone) and other active ingredients, the processes in liquid form be preserved by a special.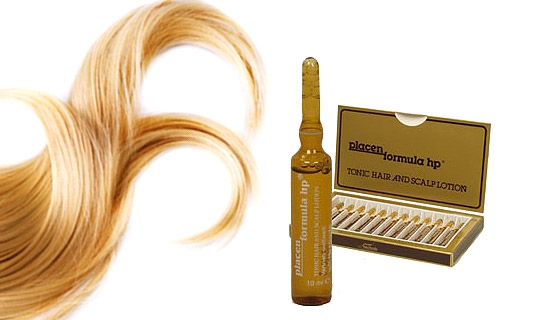 Especially recommended:
as cure
hair loss (subtract reliably increased hair loss)
with patchy hair loss Alopecia Areata (amazing results)
with fine and thin hair (are more fullness and feeling more "to have" hair)
in underdeveloped hair (gives shine and stability)
strukturgeschädigtem in hair (hair makes the healthy from the inside)
as an intermediate treatment with continuous waves (for a lot more stretching and jumping from root to tip)
in permanent waves, after rinsing the perm, prior to fixation (plasma substances are destroyed and replaced hair for further treatment spared that)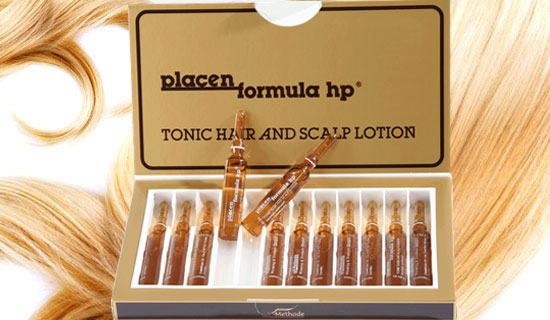 Instructions
The hair line formula hp volume shampoo wash and rinse thoroughly. Then Placen formula hp ® ampoules marked on the neck with a towel to cancel the Auftrageapplikator on the opening clap, and by lightly pressing the applicator Placen formula hp ® to the scalp totrickle.
Connective tissue massage by a carefully until a slight redness of the scalp occurs and a warm sensation on the scalp can be felt.
In the treatment of hair loss in the first 2 to 3 weeks by the week 2-3 treatmentsrecommended gene, after treatment should be at least a week.
Note: do not come into contact with eyes, lotion. Where Lotion happens yet in the eyes thoroughly with clean, cold water rinse them.