NUOVO PROFESSIONAL, Keratin Shampoo Available in Pakistan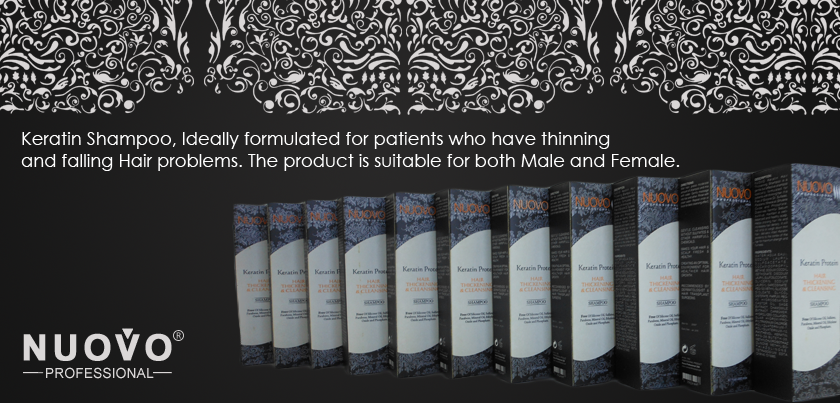 Our Hair care range includes.
Keratin Shampoo, Ideally formulated for patients who have thinning and falling Hair problems. The product is suitable for both Male and Female. The shampoo is absolutely free of Sulfates, Silicone Oil, Parabens, Mineral Oil, Ethylene Oxide and Phosphate which make it safer to use for Chemically and Color treated Hairs.
Keratin Protein Hair building fibers, which instantly cover the thinned area, gives 100% natural looks and has no side effects. The product will soon be available along with its accessories.
Argan Oil, For centuries, the Berber women of Morocco have relied on oil from Argan trees to keep their Hair and skin healthy and youthful. Once a well-kept secret, the dense golden oil has now been hailed in the Western world as a miracle treatment for both Skin and Hair due to its extraordinarily high concentration of vitamins A and E
Direction to Use:
Wet hair, Press moderate amount of Shampoo and mix with Water. Gently massage into Hair and lather. Rinse with clean water. Repeat once or twice for best cleaning results.
Results After Usage: